ZCare is committed to making a difference in our community. Along with our friends at G.E.C.U. , we provide support to our friends and neighbors in a number of ways and we couldn't do it without you. Thanks for your partnership in improving the lives of those in need.
To submit a request email ZCare@z933.com.
CLICK HERE FOR THE FULL EVENTS CALENDAR!
ZCARE - UPCOMING EVENTS
Event Details
Loading content...
Confirmation Needed
Loading content...
Zcare is proud to help our friends and neighbors in the community and was recently able to donate to Onalaska's Chris Ask. Chris has been a longtime assistant coach for boys basketball. Maggie Ask's Dad, Peter, is a retired principal of OHS and Maggie used to be heavily involved with the youth programs at Onalaska Park and Rec.
The condition Chris deals with (AVM), is a disease affecting the way blood travels from his heart through his arteries and capillaries and then returning through his veins. Blood flowing abnormally damages the blood vessels causing them to bulge and get twisted. If the AVM continues, it results in creating poor blood supply to his tissue; continuous pain from the skin breaking down and causing open sores where the veins burst and spill blood. If not treated, Chris could ultimately lose his arm.
This is a relatively rare disease with very few doctors or hospitals around the country knowing how to treat this condition. Dr. Yakes, of the Swedish Medical Center in Denver, CO is a world renowned specialist in the area of AVM. Chris has taken medical leave from work to focus on treating his AVM with Dr. Yakes and a plastic surgeon, Dr. Oswald, in an effort to save his arm. This means that Chris and another companion will be flying to Denver for four days every two weeks.
Kala recently had her daughter, Kiara, at just 25 weeks gestation. She weighs 2lbs .05 oz and is 13 inches long. She was doing great. Recently she has became very ill and is fighting so hard. Kala asked if we could get a prayer chain going for Christmas for her daughter. 
Sending love and good vibes for her family, will you please do the same?
Scott Mahlum, who races at La Crosse Fairgrounds Speedway, and his team have reached out to 4 families with special needs children to help make their Christmas brighter! They will be delivering the goodies on December 17th from 1-4 at Moose lodge in La Crosse with food, games, prizes, presents! If you'd like to donate to help, email Katie: This email address is being protected from spambots. You need JavaScript enabled to view it.
Our boy Hollywood, host of the 3rd shift show on Z93, needs your help! He and his fiance had twin boys and one of them has meningitis right now. If you're able to donate to help cover the cost of medical bills, even a few dollars would help. Hit up their GOFUNDME PAGE HERE.
Thanks and much love,
Ballzer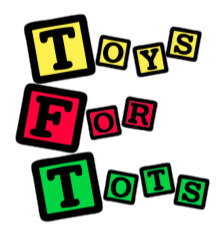 The La Crosse Jaycees are accepting applications for their Toys for Tots program through this Thursday, December 1.
To apply, provide the following information to: This email address is being protected from spambots. You need JavaScript enabled to view it.
Parent name, address, phone number
Whether or not they have the ability to play DVDs
Children ages 0-12 birthdate, name, and 3 choices of toys from the following list: baby toys, games, puzzles, books, legos/blocks, arts and crafts, science, play tools, musical, cars/trucks, sports, action figures, Nerf, barbies, dolls, hair/jewelry, kitchen

We hope this helps!
Be well, Ballzer